EURGAVA - Tomb of Senza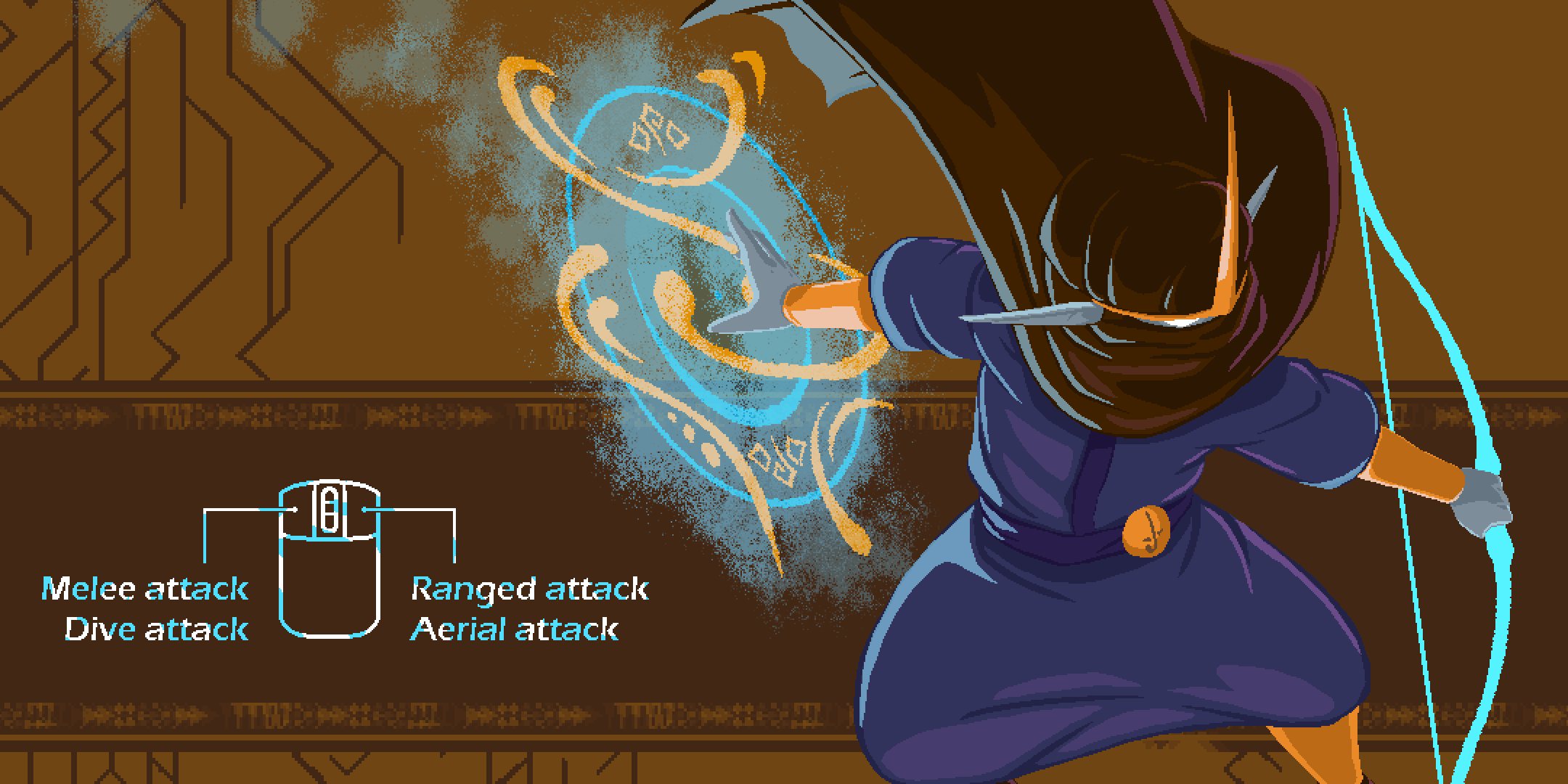 So, what's new this time?
New key bindings: Play with keyboard + mouse. (Yep. Finally. Use your mouse to aim that pointer this time.)
New aerial attacks, executable by pressing projectile/ranged attack button while jumping. Did you see the video on facebook/twitter/instagram?
Easier combat in the first dozen of fights, for a more approachable difficulty curve.
Nagas guide you!
- Baskara
Get EURGAVA - Tomb of Senza